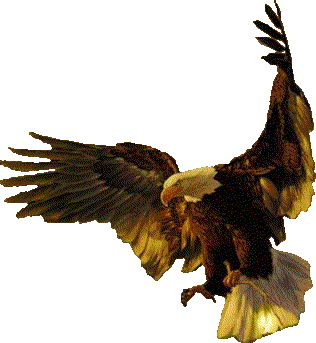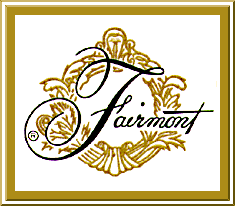 If anything truly defines Fairmont Hotels & Resorts, it is the value we attach to lasting memories. Building upon a century of experience as hoteliers has endowed us with a rich tradition of hospitality. We offer experiences that are authentically local, in hotels and resorts of unrivalled presence. And genuine hospitality is achieved when engaging service and attention to detail elevate each stay into cherished memory.

Engaging Service
We know that even the best locations and offerings would be meaningless without outstanding guest service. Our skilled and motivated staff is equipped with the tools and the mindset to naturally deliver on this promise. Within a Fairmont experience, every guest is offered a warm welcome and is made to feel special, valued and appreciated.

Unrivalled Presence
We transport our guests to extraordinary places steeped in unique architecture, expressive décor and magnificent artistry. Fairmont locations don't just exude history; many are nothing less than regional landmarks. Fairmont's physical presence and character will continue to inspire and excite our guests.

Authentically Local
Fairmont's guests should experience an authentic reflection of each destination's energy, culture and history. One that extends from the solitude of a snow-wrapped peak or white sand beach, to up-tempo urban sounds of the world's most dynamic cities.

FAIRMONT THEN & NOW
Fairmont Hotels & Resorts is the world's most storied hotel brand. For more than a century, our grand collection of fabled castles, secluded lodges, storied meeting places and modern retreats, have hosted the rich and famous, kings and queens, Presidents and Prime Ministers and stars of the stage and screen.

Many of our iconic properties have been integral in the development of cities, had an impact on the course of history or even altered the social fabric. In fact, they are often deemed attractions in and of themselves.

These extraordinary places still exist. One glance from any vantage point can settle even the most restless of souls or draw excitement from even the most staid and seasoned traveler.

Today, Fairmont is a growth organization. Throughout the United States, Canada, Bermuda, Barbados, Mexico, the United Kingdom, Monaco, Kenya and United Arab Emirates you will find Fairmont Hotels & Resorts: the largest luxury hotel management company in North America.

Building upon our unique strengths and established reputation, we aim to become an unrivalled global presence. As we expand our brand worldwide, we remain committed to our core values by providing experiences that are authentically local, in hotels and resorts of unrivalled presence, with service that is truly engaging.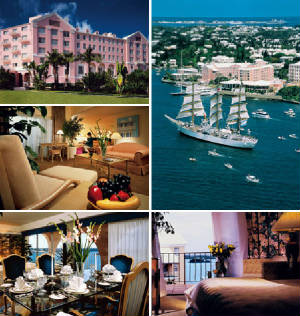 The Willow Stream Story

Willow Stream is a story inspired by nature's elements, the timeless landscape of each resort and its integration with the human spirit. The Willow Stream name and logo were designed to reflect our story.

The strength of the Willow tree is its deep roots, strong center and branch flexibility We think it paints a nice picture of our deeply rooted authenticity, and our belief in a healthy combination of the strength of our body and flexibility and happiness of our spirit.

The Stream represents an energizing journey through life - bending, curving and changing constantly in a peaceful but purposeful manner. The Stream forges a path around any obstacles on its way to its destination.

The four circles in our logo are ancient symbols representing earth, air, fire and water. The Willow tree represents a fifth element of wood. The balance of these five elements is nature's equilibrium.

We know there is an intertwining relationship between us and the land around us. We recognize it best in how we feel when we instinctively are drawn to the ocean to have the ocean mist on our face or feel the waves fall over us. We recognize it in how we feel on a bright sunny morning, standing before the mountains and taking that deep breath of crisp air. We recognize our connection with nature's elements in how we feel on the first tee at sunrise looking over the awakening purple desert on the vast horizon.

Almost all cultures and belief systems connect nature's elements to human beings. From acupuncture and chakrahs to eastern aurveydic systems, each of nature's elements has been connected to a part of our human essence and to our five senses throughout history.

The purpose of each of these is to balance all of our complex parts to allow maximum energy to flow. We chose simply to express this connection to the land in our symbols of the elements and in the artwork that is part of Willow Stream's story.

Earth represents our body and muscles. It is the core, our confidence and purpose. Water is our bloodstream and our relationships with our family and community. Air represents our breath and lungs and it is our spirit soaring. Fire represents our body heat and skin and both our public self and our inner passion. Wood is the food, the nourishment of our body and mind. Our energy peaks when we are in balance in our bodies and our lives.

At Willow Stream, we have created an atmosphere to draw upon the harmony of all of these elements in perfect settings. And, just as these elements are always carried within you, it is our hope that you carry away your Willow Stream experience and the serenity and even inspiration of the surroundings with you long after you leave.
The ball sits gingerly on the tee, you waggle the club head as you prepare for your back swing. You raise your head and take a final glance at the target. But instead of eyeing a landing spot mid-fairway, you gaze upon a mountain that seems to rise right out of the distant green. Alas, it's just one of the many hazards, other than sand and water, of playing a round on one of the magnificent golf courses of Fairmont Hotels & Resorts.

Renowned for reflecting the natural grandeur of their locales, our courses have been designed specifically with nature in mind. Whether a hole hugs a shoreline creating a tricky approach shot, or climbs the side of a mountain to a daring green, you will discover layouts that intrigue your senses and challenge your game. Indeed you may also discover some shots that you didn't know were in your repertoire.

Whether firing off the tee in Acapulco or lining up a putt on a green built upon an ancient shell midden on Passamaquoddy Bay, our courses will instill golf memories that will stay with you long after you've checked out. It is a collection of golf courses unlike any other in the hemisphere and we're proud they are part of Fairmont Hotels & Resorts.




Fairmont Hotels & Resorts exclusive guest recognition program, Fairmont President's Club, offers special benefits and privileges designed to reflect your individual travel preferences and offer an enhanced level of service.

Membership is complimentary and your Fairmont President's Club experience begins the moment you arrive at any of our properties with express check-in and continues during your stay with complimentary
high-speed Internet access (January 2006), free local calls, 500 airline miles per stay on qualifying rates, complimentary daily newspaper, and more.

It only takes 10 stays or 30 nights to move you to Platinum status - faster than all other hotel loyalty programs. As a Platinum member you can enjoy even more exclusive benefits including room and suite upgrades, complimentary night, access to Willow Stream The Spas at Fairmont, 500 bonus airline miles per stay, $100 USD dining credit, and more.

Your status as a member of Fairmont President's Club gives you assurance that you will always receive consistent and exemplary service.
Horizon Resources Group will from time to time enters into agreements and contracts to represent or present clients and affiliates who we have researched and find to be quality resources for our clients. These sources have impeccable credentials and we encourage you to visit with them either through these web pages by clicking on special icons above or by contacting us at Info@horizonresources.org for assistance.